A lifetime spent in the creative field.
Anita Thomas – Urbanmoon Art + Photography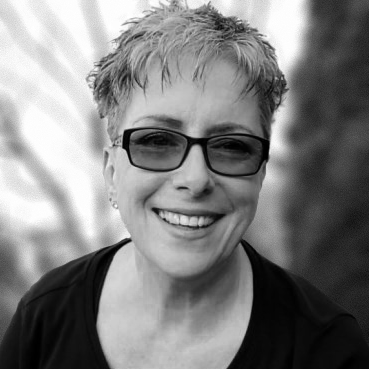 BIO
Anita Thomas-Maillé is the creative force behind Urbanmoon. Originally from Toronto, with a background in its fashion industry, she has lived in the dynamic, arts-driven city of Hamilton, Ontario since 2004. The arts and creative world have long been a part of Thomas-Maillé's life, beginning with painting and illustrating from a very young age to a career of almost 25 years in fashion design and pattern-making in the high-end of Toronto's fashion industry.
After moving to Hamilton, she dove back into her old love of photography – intrigued, as she explored the contrasting landscape of industry, urban and endless natural beauty her new-found home offered. Artistically, Anita has always favoured dramatic styles, drawn to bold looks or unusual interpretations – art that leads one to carefully study the details, find something new, or uncover that which was previously hidden.
Anita has been specializing in aerial and aviation photography since 2007, born from the love she shares with her spouse, a private pilot. If they're not out riding their motorcycles or shooting high-powered rockets, they can be found flying around Southern Ontario in a Cessna 172.
Thomas-Maillé's award-winning photography and art is sold through specialty stores in the city of Hamilton as well as online. She has participated in many juried group and solo exhibitions, arts festivals, and fundraising events including at the Art Gallery of Hamilton, Dundas Valley School of Art, DVSA Gallery, McMaster Innovation Park's Art in the Workplace, Hamilton Public Library galleries, the Fieldcote Museum and the Louvre in Paris, France.
Her work hangs in private collections and professional offices throughout Canada, the United States, France, Australia, New Zealand, Ireland and the United Kingdom.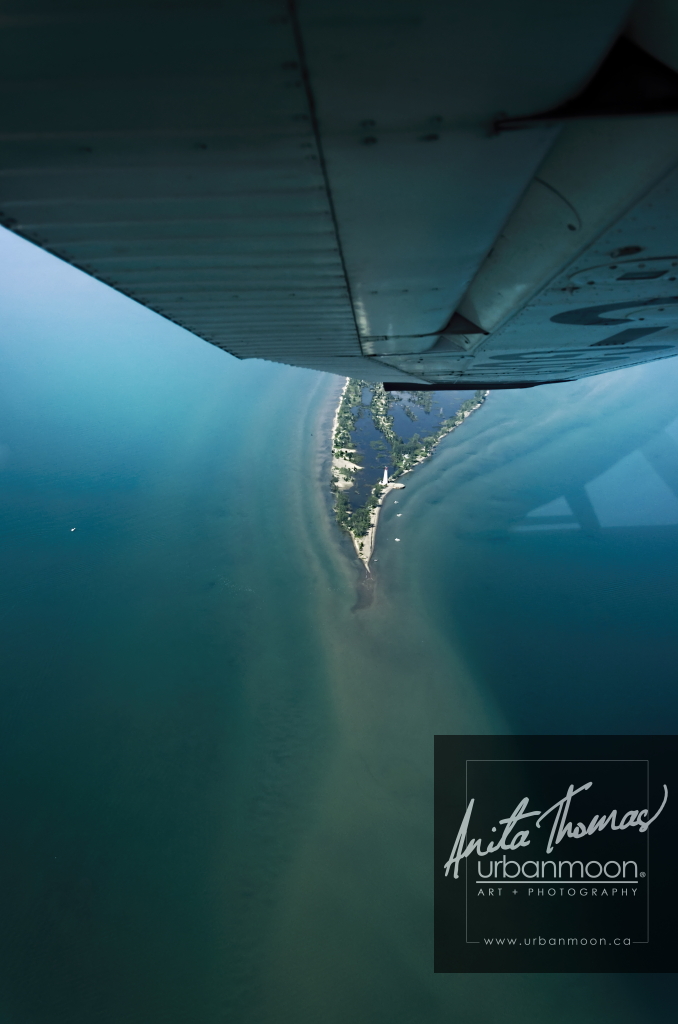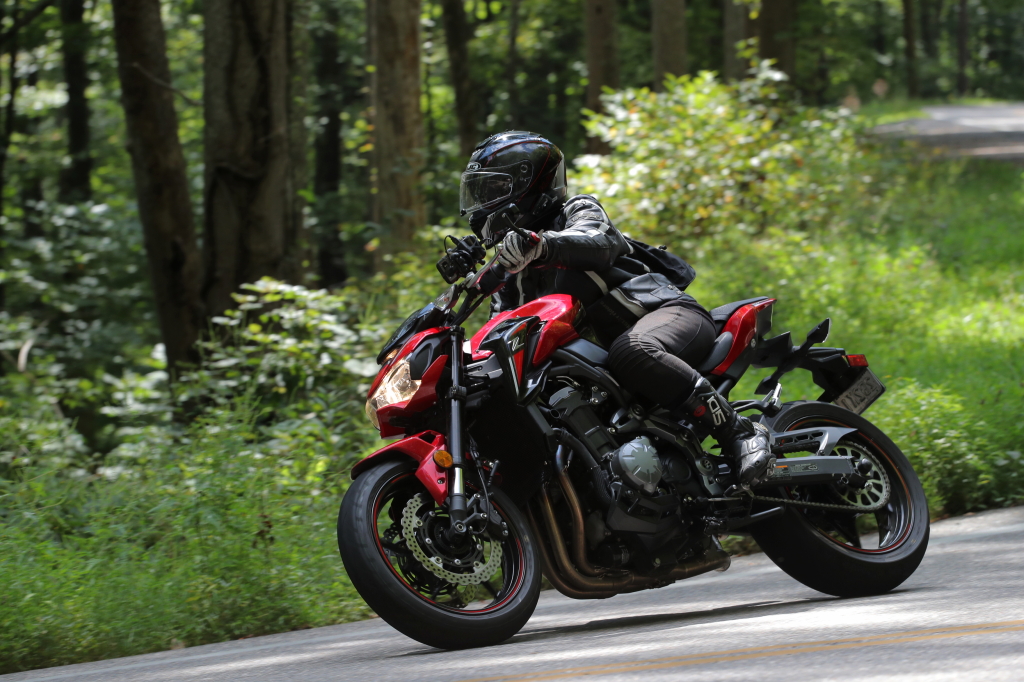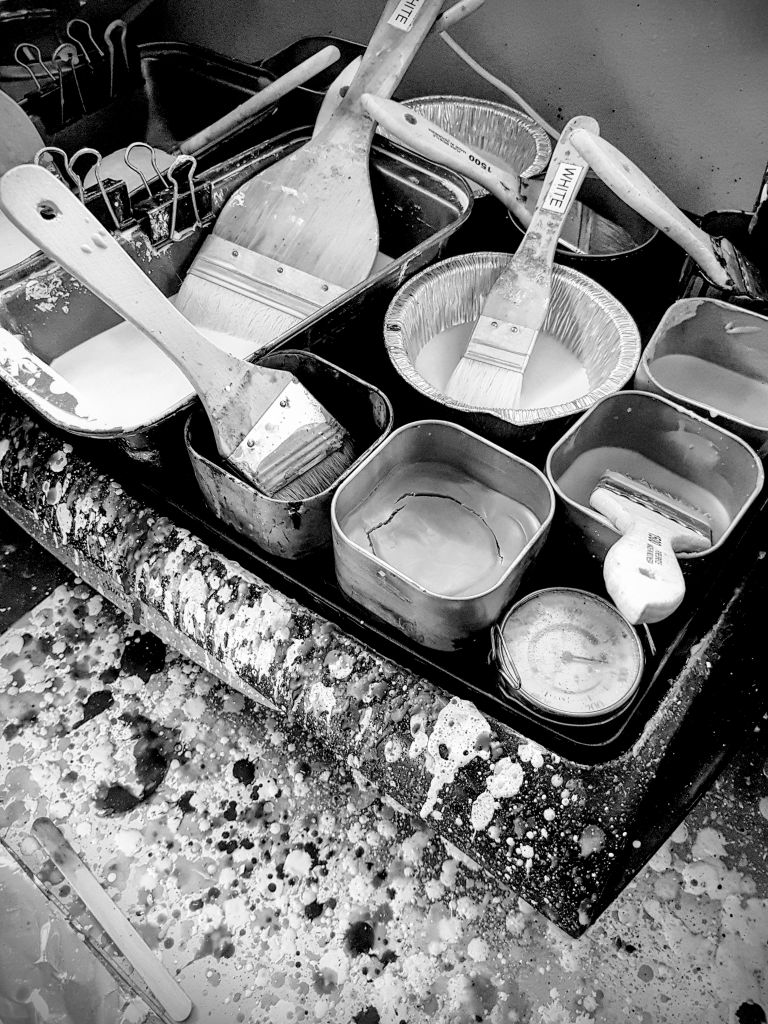 Molten encaustic paint heats up on a
temperature-controlled skillet.
The arts and creative world have long been a part of my life, beginning with painting and illustrating from a very young age where it was encouraged, nurtured and given room to grow, to my long-time career as a fashion designer and pattern drafter.
I am often inspired by what I have captured in photos to reinterpret them through painting, whether it be in acrylics, or my absolute love: Encaustics.
Creating art is something that comes from within. It feeds an inner need and energizes me, giving me a vehicle for release and expression. Depending on what I'm doing and how I am feeling, my art can range from expressions of calming beauty to delving into a deeper, dark place.
My art is a record of my journey as I move through life. My inspiration draws upon everything around me. What I see, what I feel, interactions with others and with what I come upon. I take it all in and focus falls upon that which lights me up inside.
I love a cart full of paint brushes, acrylics and a room full of canvases. I'm fueled by the steps of mixing molten beeswax with damar resin crystals (sap from trees in Malaysia and Indonesia), then combining that medium with different pigments to create palettes from which to work. Every layer laid down with hog-hair brushes and fused to the previous layer with the fire of a blowtorch. I carve into the piece with sculpting tools, I add and remove, scraping away portions of layers to reveal previous ones. The act of, and methods used in, art-making with this 2500+ year-old technique is something more of a journey in itself as it morphs in one direction and the next. Going with the flow and reacting to the changes as they occur is such a peaceful and addictive process.
May the day never come where I stop exploring.