I am a lifelong, multi-disciplinary artist working in encaustics, acrylics, cold wax with oils, and photography. My specialty, encaustics, was practiced by the ancient Greeks as far back as the 5th century B.C. Older than any oil painting, it is a highly archival medium made with natural beeswax, damar resin crystals (a sap from trees found in Indonesia and Malaysia), and raw pigments. Each layer is fused to the previous with the heat of a blowtorch and is typically worked on wooden panels.
Originally from Toronto and now living in Hamilton, I am grateful to have recieved multiple awards for my work over the years. Available through specialty stores and online, I also participate in arts festivals, fundraising events, and juried group and solo exhibitions including at the Art Gallery of Hamilton, McMaster Innovation Park, and the Louvre in Paris, France.
My work hangs in private collections and professional offices throughout Canada, the United States, France, Australia, New Zealand, Ireland, and the United Kingdom.
"Being an artist means forever healing your own wounds, and at the same time, endlessly exposing them."
– Unknown
Ethereal Return
Encaustic on birch cradled panel, 2022
Lagertha
Encaustic with mixed media on wood panel, 2022
Deafening Silence
Encaustic on birch cradled panel, 2022
Lothbrok
Encaustic on cradled panel
A peek at the gallery of rooms.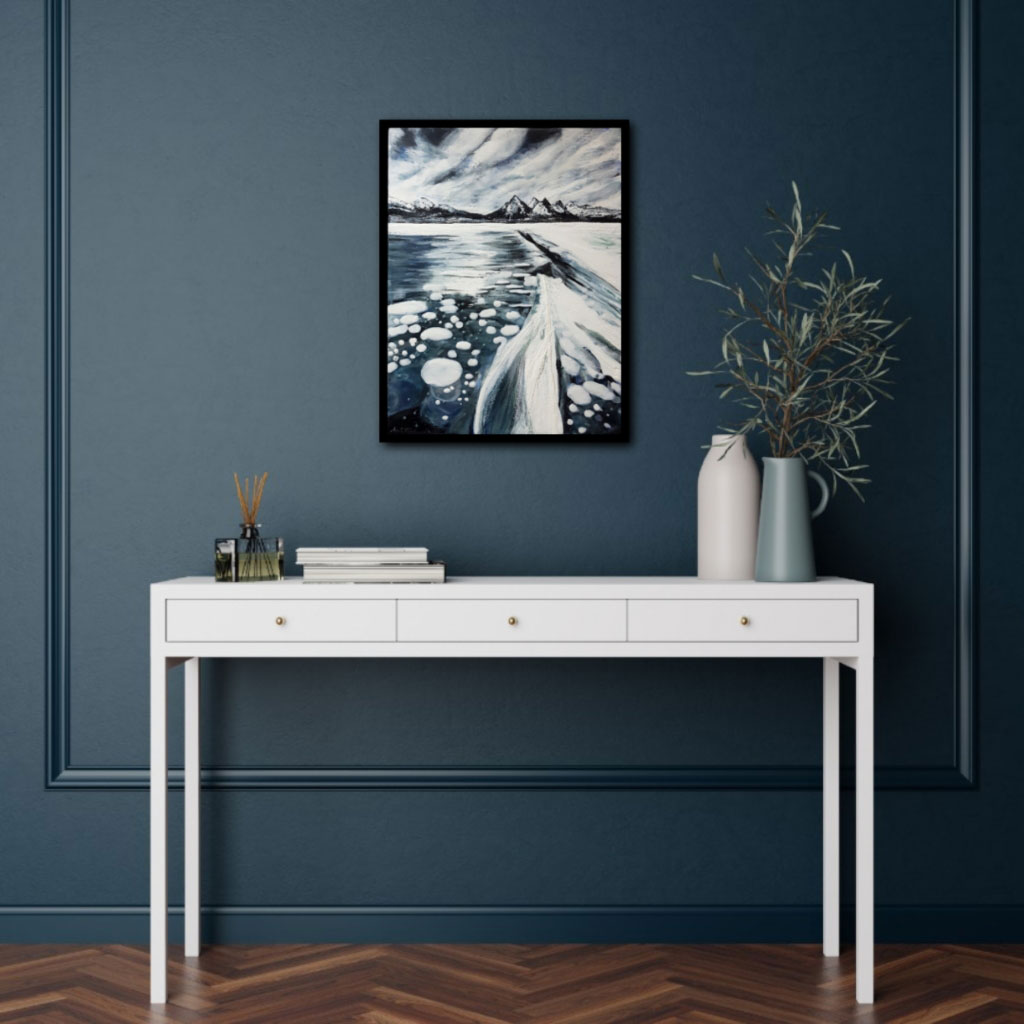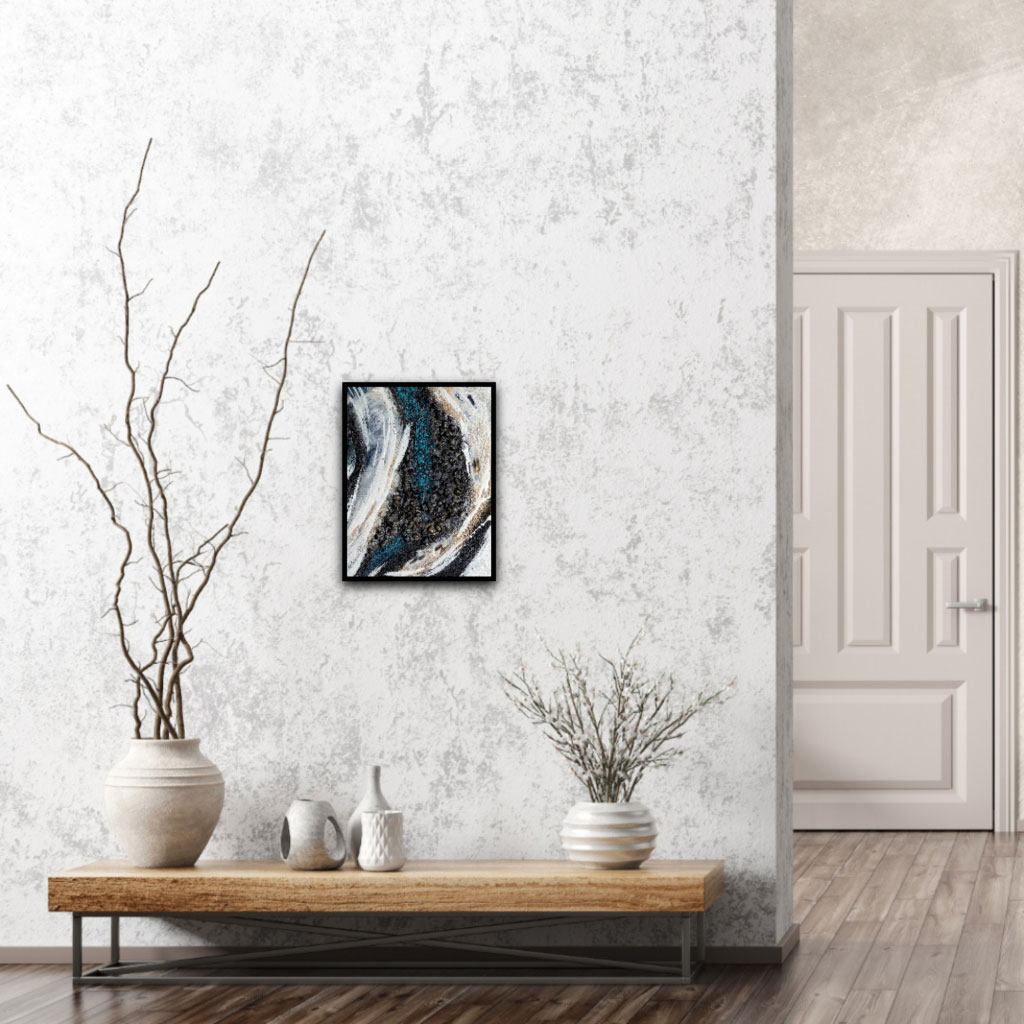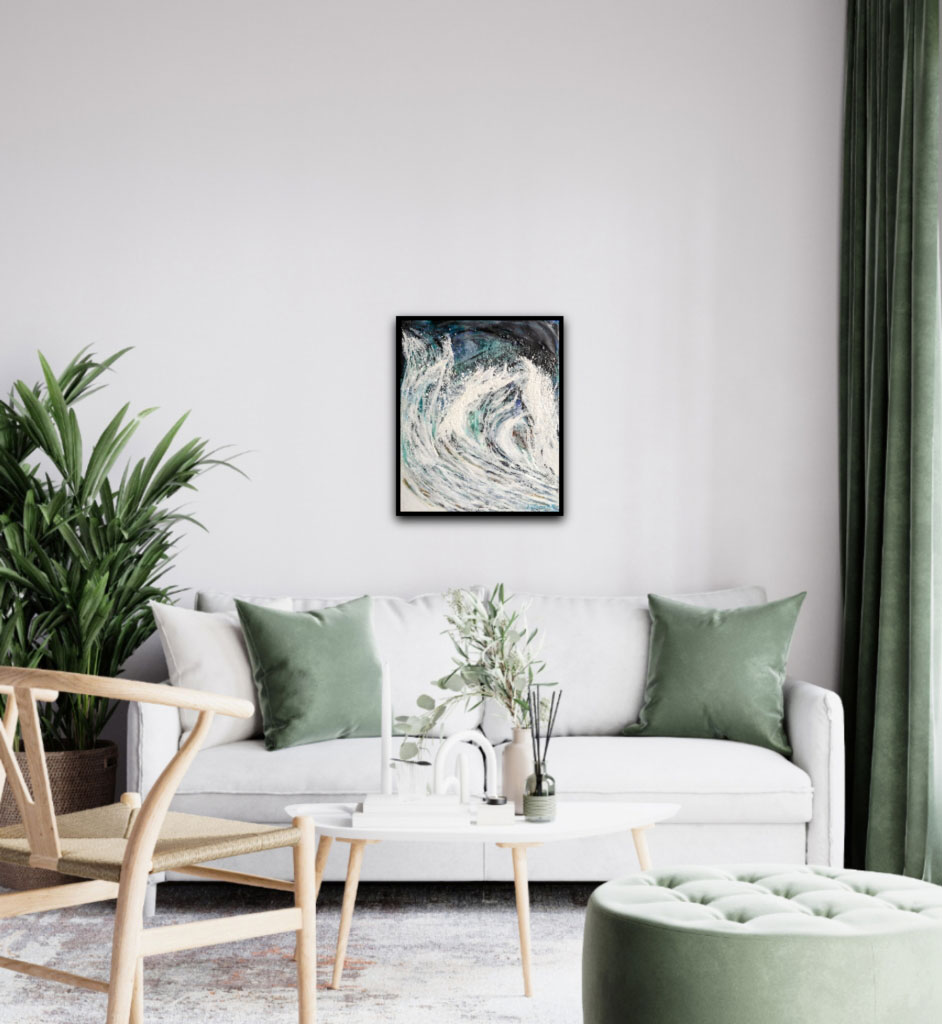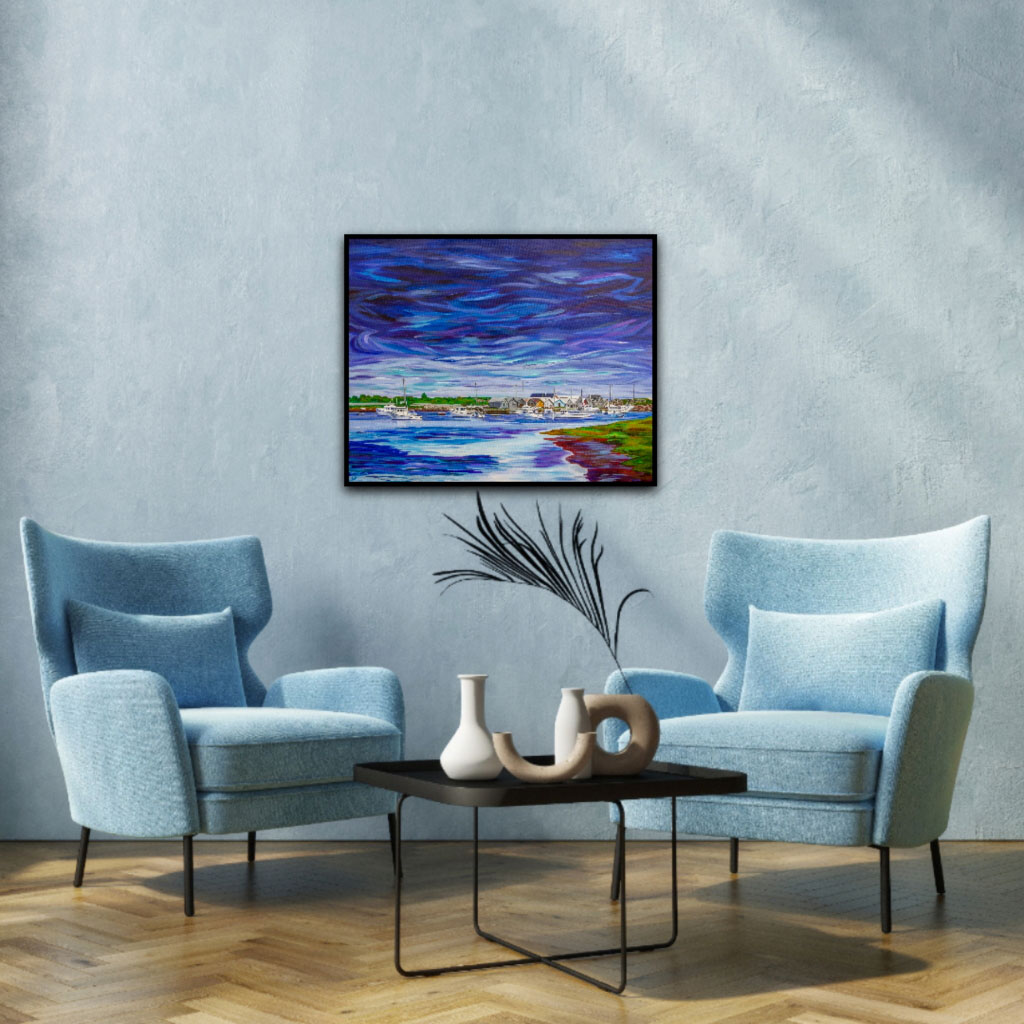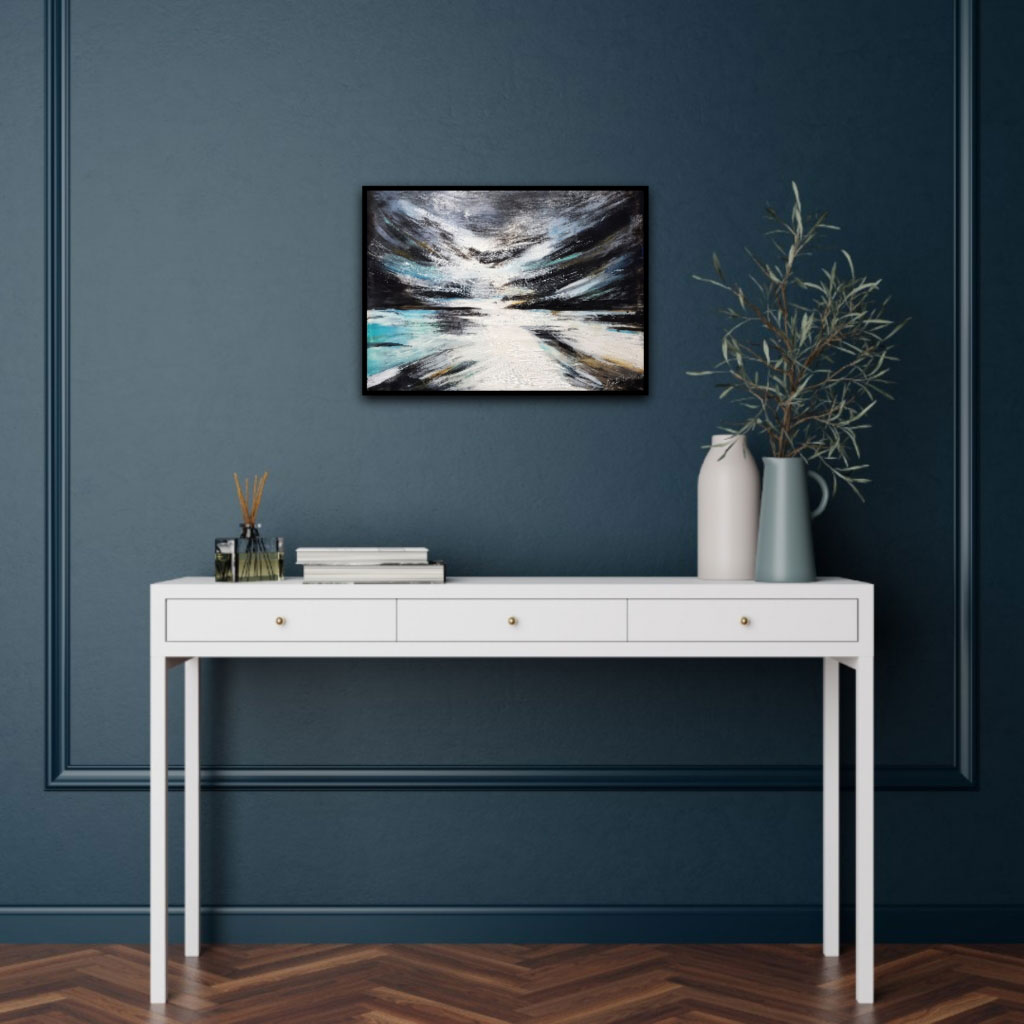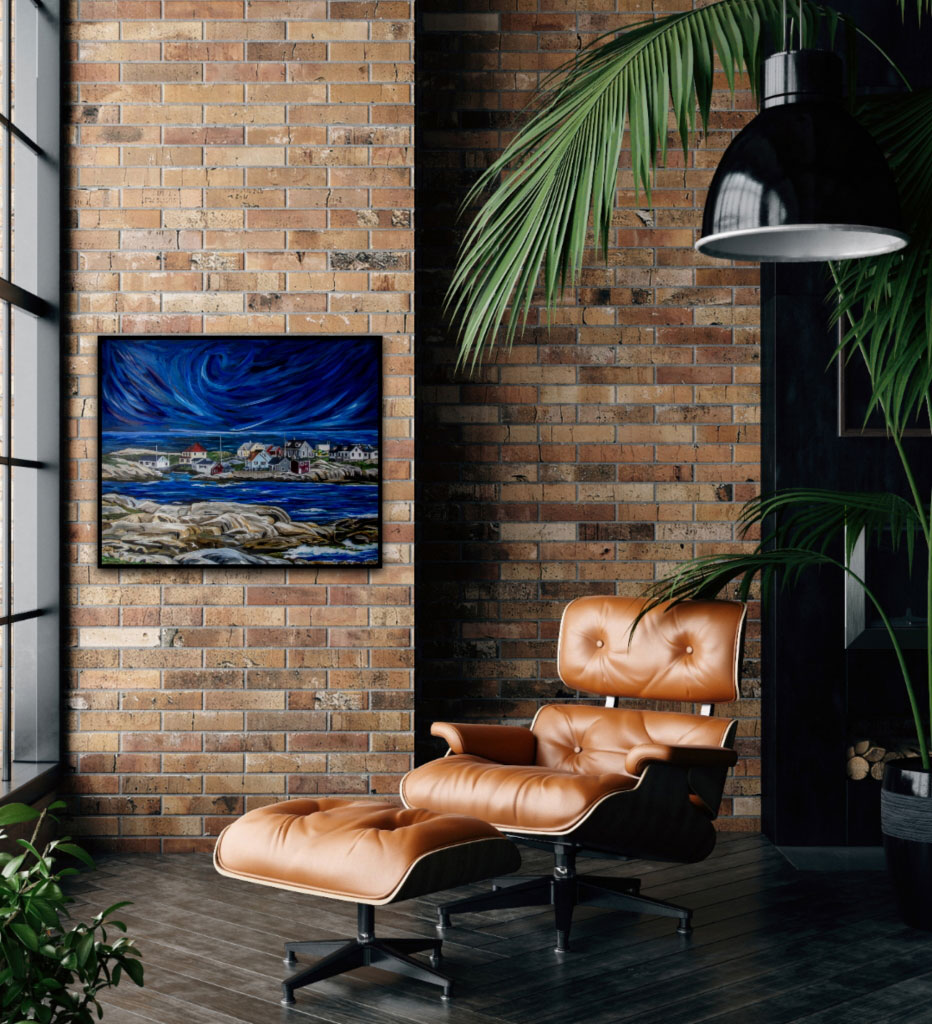 My work covers a range of mediums and styles but my favourite is encaustics. This ancient practice of painting with molten beeswax, tree resin, and raw pigments allows me to mix contrasting textures and techniques as I paint with the fire of my blowtorch.
I have enjoyed working in encaustic since 2013. Every aspect of it, from the process of making my own encaustic medium and paint to the many techniques that can be applied, is highly addictive. The alchemy of it all draws me in and satisfies in so many ways. The possibilities are endless as you react to what happens within your control and also to that which is gifted to you serendipitously.
My art is an expression from within, a record of my journey as I move through my life. It is at times random as my attention flits from this to that, but other times I delve deeper, lingering in a period of that which comforts me. My inspiration draws upon everything around me. What I see, what I feel, interactions with others… I take it all in and focus falls upon whatever lights me up inside while working with whichever medium that calls to me.
It's been a busy winter with a couple of big, exciting projects on the go, one being the planning and development of Art at Seven Innovation at the Hamilton Technology Centre. I'm looking forward to those coming to fruition and getting back to my studio for my next series of encaustic paintings.
I'm thrilled to have had one of my encaustic paintings, "Deafening Silence", receive an Honourable Mention Award at the 127th Annual Juried Exhibition of the Women's Art Association of Hamilton, held at the Art Gallery of Hamilton. Thank you to the jurors, Laurie Kilgour-Walsh of the Art Gallery of Hamilton, Programs and Education Department; Jeannie Kim, Artist, Educator, Cultural Worker, and Centre 3 Board of Directors; and Robert Daniel's, Earl Court Gallery, Founder and Owner since 1973; as well as the Women's Art Association for this award.
The show is titled "Perception" and for my two pieces, the wind-swept fields are a representation of turbulent emotions, transience of life, the passing of time, and desolation. At a glance, some people see snowy fields, others see sandy beaches. Either could be right, but deeper than that, I don't know if it's somewhere I'd want people to go. It's an uncomfortable feeling for me when a place that can be considered beautiful can also make me feel alone or hopeless. Almost like a trap to draw you in. Vast, unbounded expanse – alluring but with no way back.
I had two pieces in this important fundraising event. One was one of my aerial photos, the other was this one, a digital collage based off one of my cold wax and oil paintings. I'd like to send a big THANK YOU to the successful bidders. Your support of local art, artists and this fine school means a lot.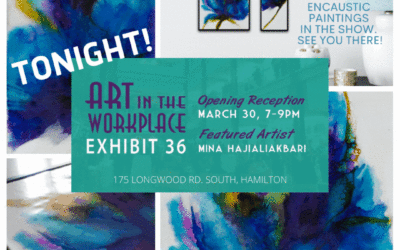 Tonight is the opening reception of the 36th Art in the Workplace exhibition at McMaster Innovation Park in Hamilton. I have two encaustic paintings in this juried show and tonight's featured artist is Mina Hajialiakbari. It's always a fun evening of live music, wine, hors d'oeuvres, interesting people in a beautiful space filled with fantastic art! Hope to see you there.
If you need more information about my work or are interested in having me create something special for you, let's chat!
Canadian Artist
Anita Thomas
Artist/designer