I am a lifelong, multi-disciplinary artist working in encaustics, acrylics, cold wax with oils, and photography. My specialty, encaustics, was practiced by the ancient Greeks as far back as the 5th century B.C. Older than any oil painting, it is a highly archival medium made with natural beeswax, damar resin crystals (a sap from trees found in Indonesia and Malaysia), and raw pigments. Each layer is fused to the previous with the heat of a blowtorch and is typically worked on wooden panels.
Originally from Toronto and now living in Hamilton, I am grateful to have recieved multiple awards for my work over the years. Available through specialty stores and online, I also participate in arts festivals, fundraising events, and juried group and solo exhibitions including at the Art Gallery of Hamilton, McMaster Innovation Park, and the Louvre in Paris, France.
My work hangs in private collections and professional offices throughout Canada, the United States, France, Australia, New Zealand, Ireland, and the United Kingdom.
"Being an artist means forever healing your own wounds, and at the same time, endlessly exposing them."
– Unknown
Ethereal Return
Encaustic on birch cradled panel, 2022
Lagertha
Encaustic with mixed media on wood panel, 2022
Deafening Silence
Encaustic on birch cradled panel, 2022
Lothbrok
Encaustic on cradled panel
A peek at the gallery of rooms.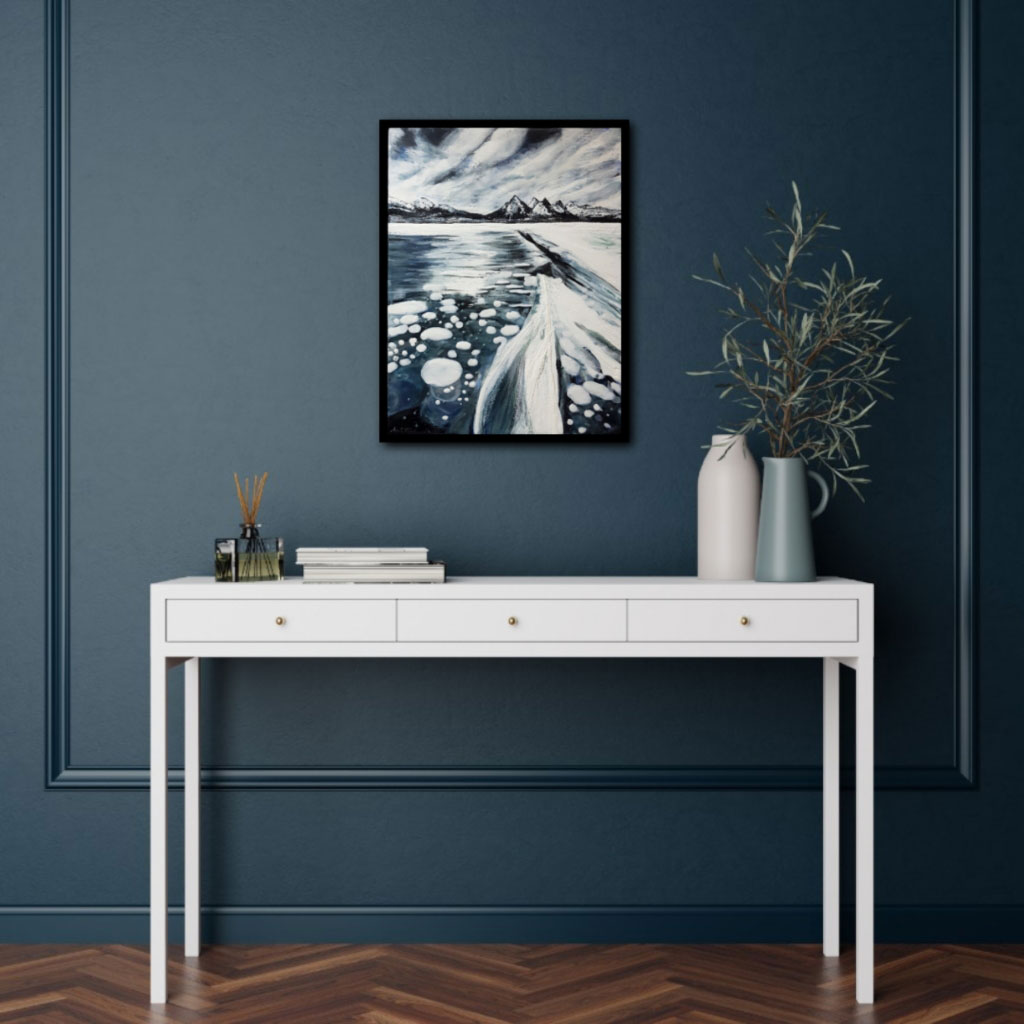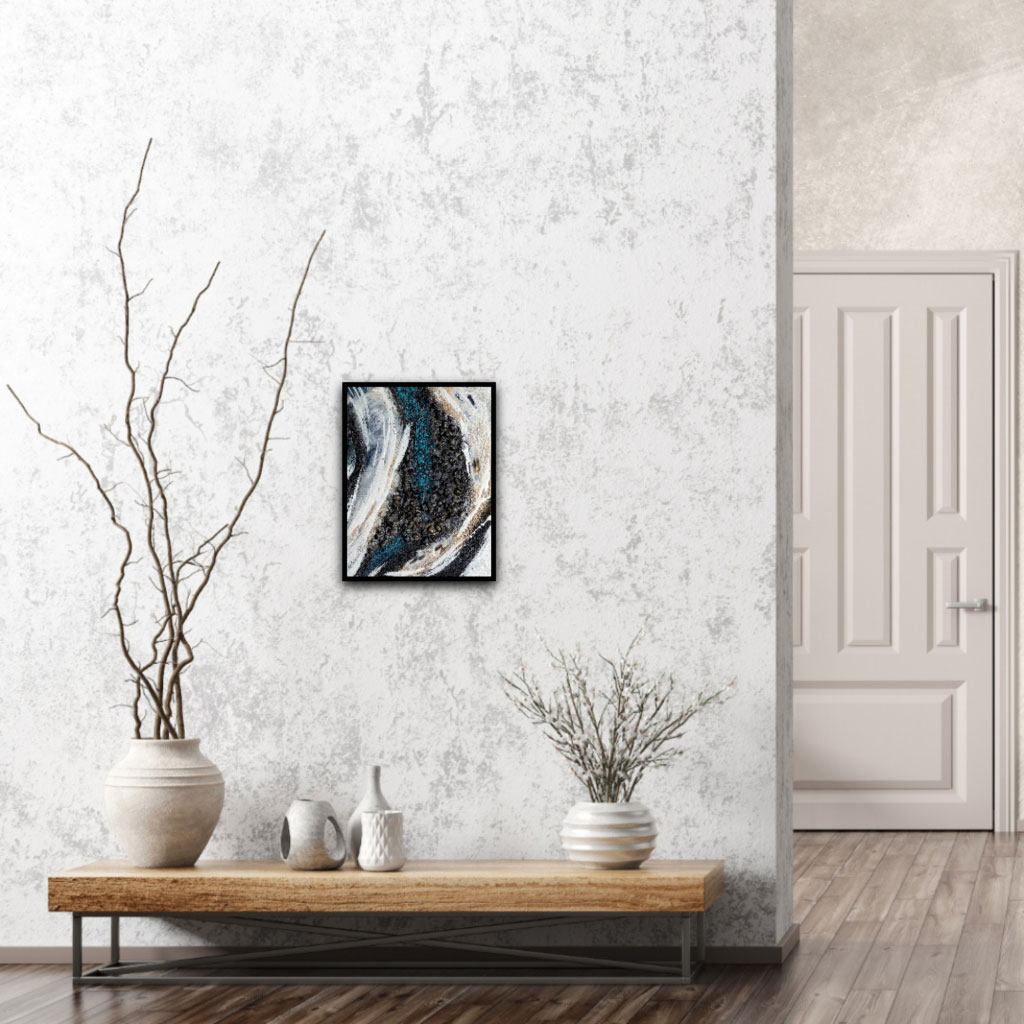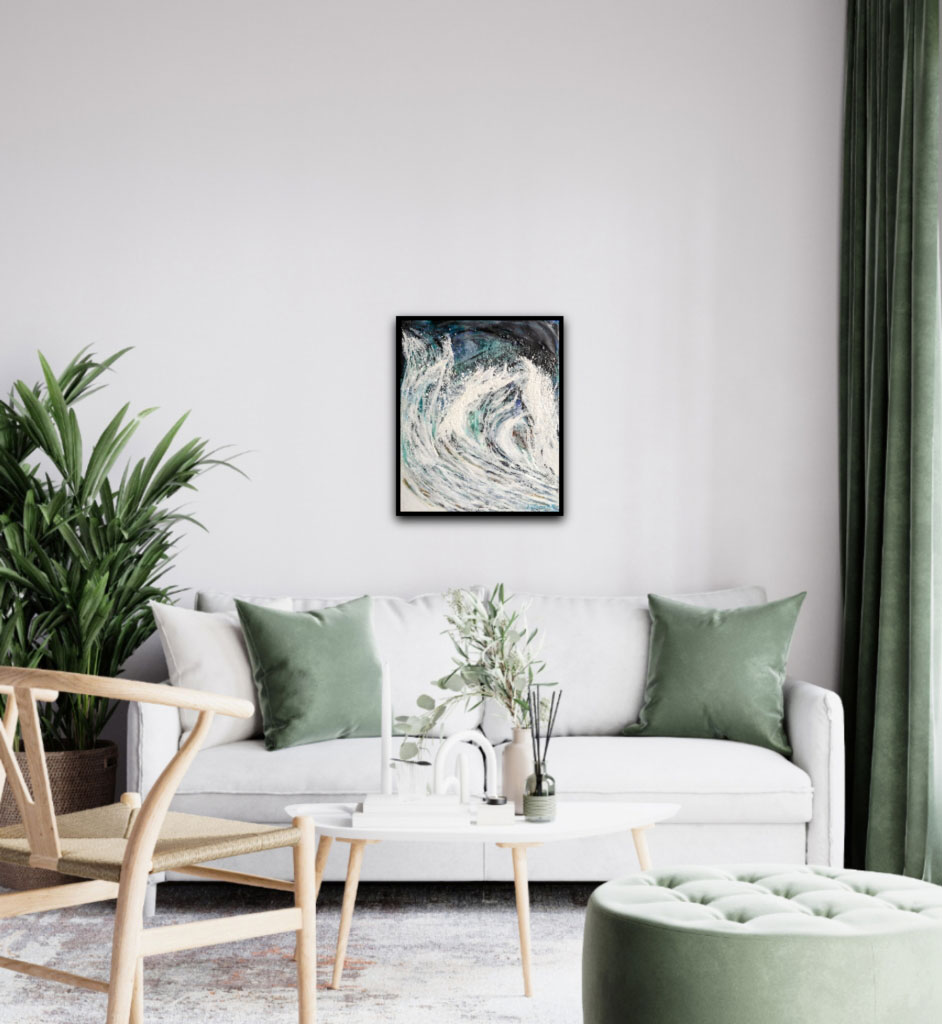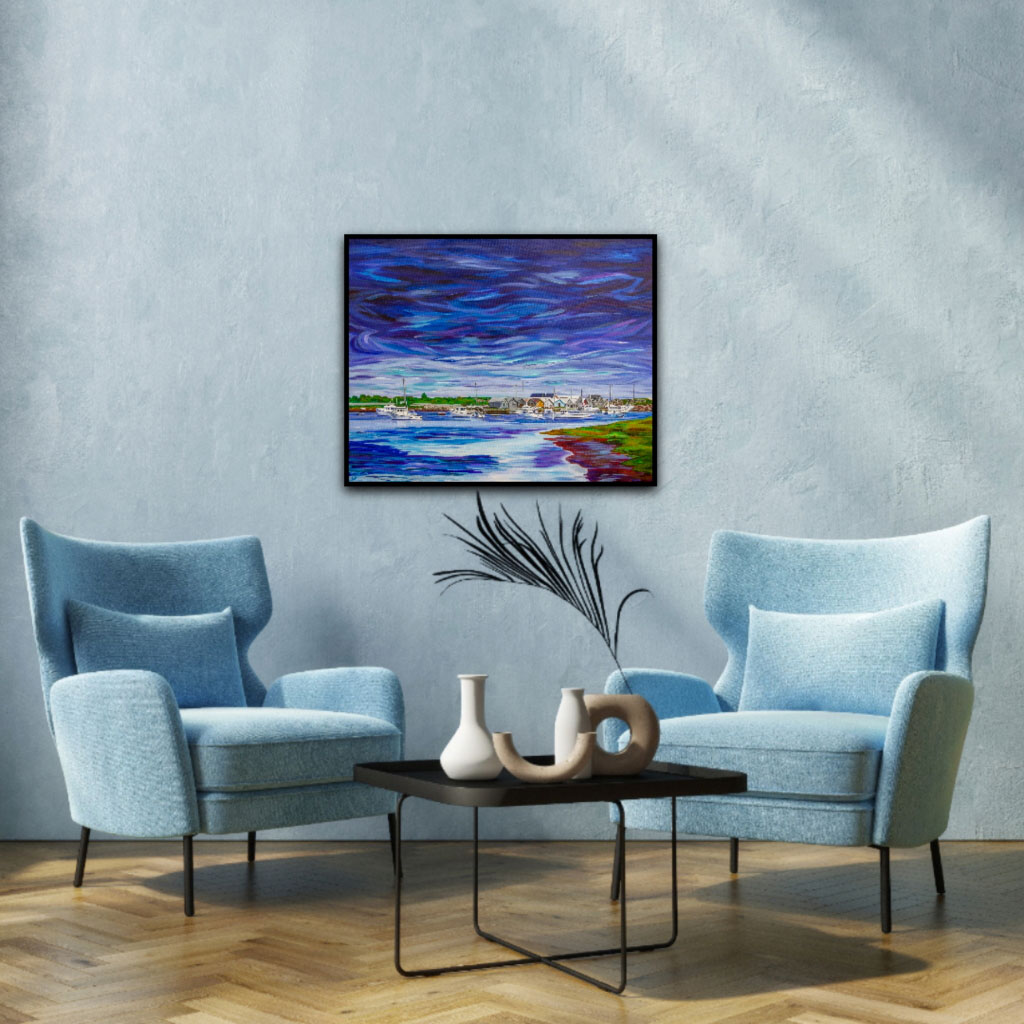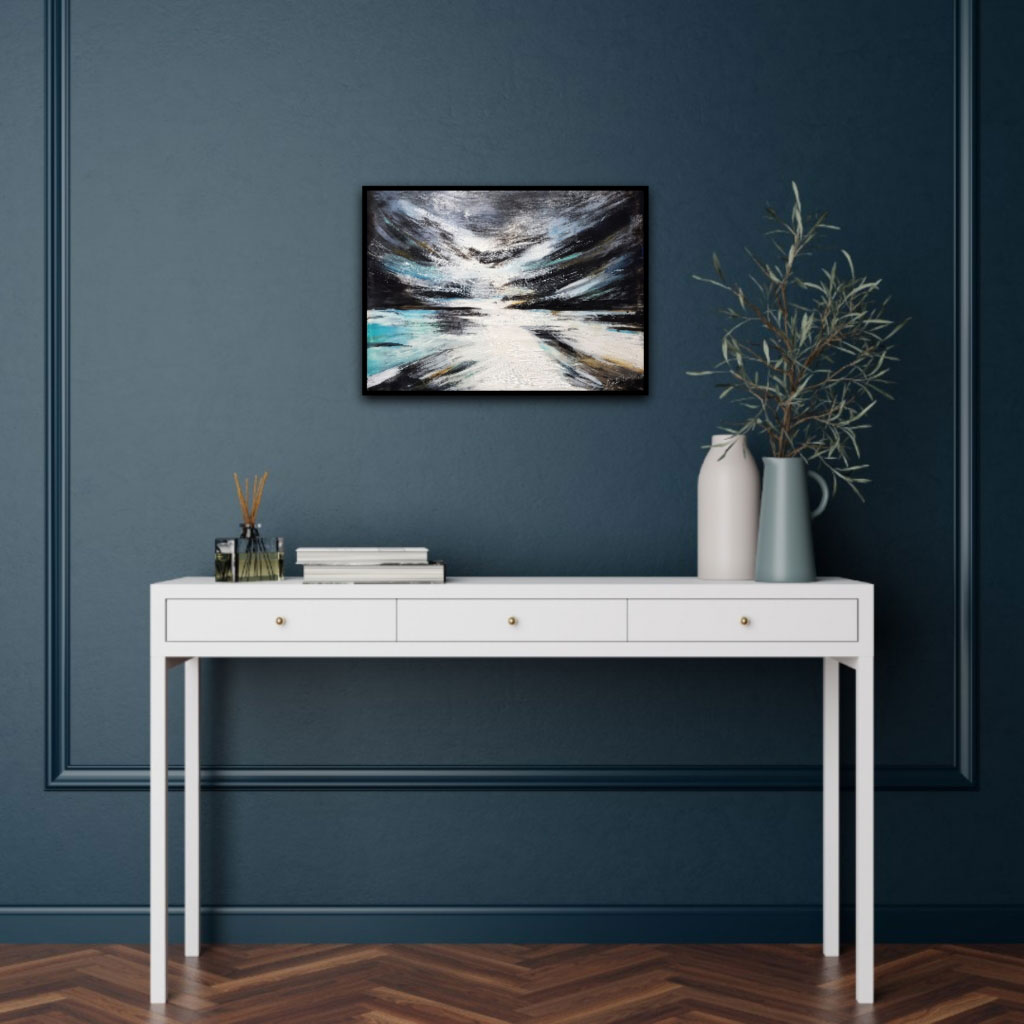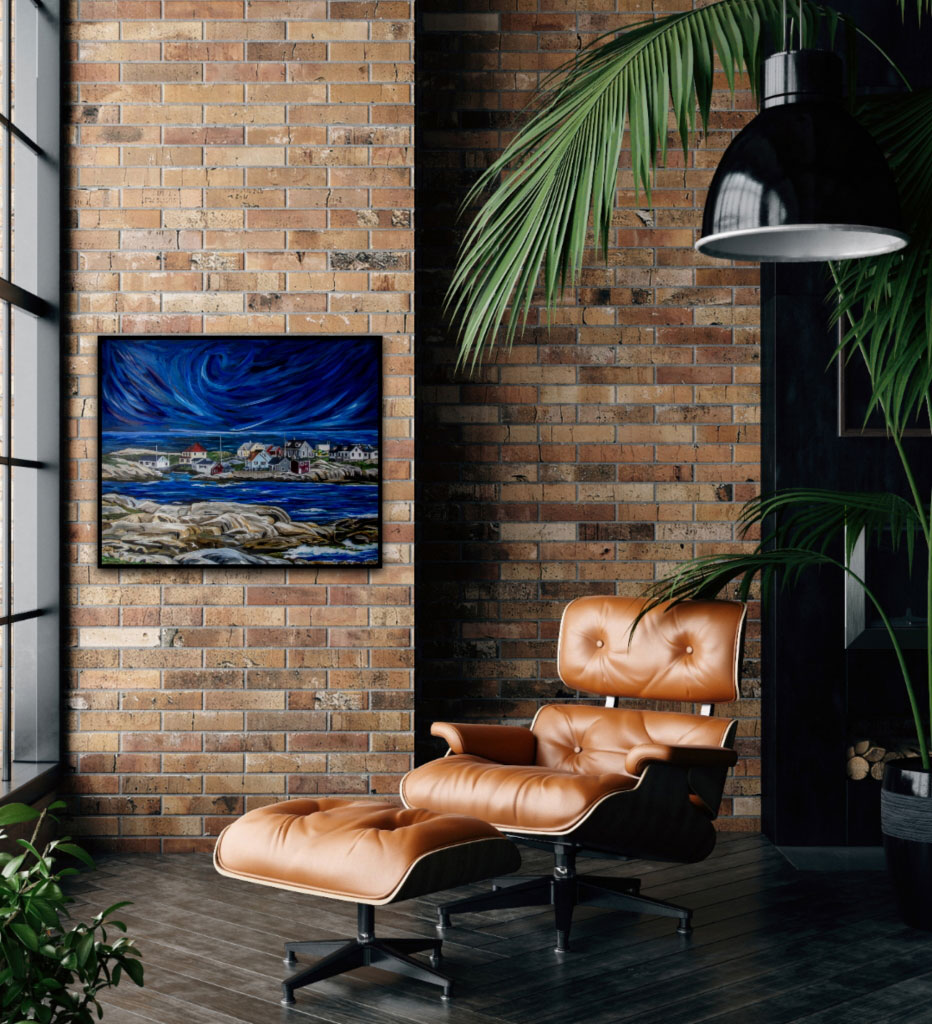 My work covers a range of mediums and styles but my favourite is encaustics. This ancient practice of painting with molten beeswax, tree resin, and raw pigments allows me to mix contrasting textures and techniques as I paint with the fire of my blowtorch.
I have enjoyed working in encaustic since 2013. Every aspect of it, from the process of making my own encaustic medium and paint to the many techniques that can be applied, is highly addictive. The alchemy of it all draws me in and satisfies in so many ways. The possibilities are endless as you react to what happens within your control and also to that which is gifted to you serendipitously.
My art is an expression from within, a record of my journey as I move through my life. It is at times random as my attention flits from this to that, but other times I delve deeper, lingering in a period of that which comforts me. My inspiration draws upon everything around me. What I see, what I feel, interactions with others… I take it all in and focus falls upon whatever lights me up inside while working with whichever medium that calls to me.
I'm very pleased to be one of six fantastic local Toronto-area artists showing our work in a special partnership with the The Art Space @ Circulera at the Toronto International Design Centre. Be sure to come by to see this amazing space filled with gorgeous home décor for the discerning home stylist.
I am very happy to announce the launch of The Art Space @ Circulera in the Toronto International Design Centre (TIDC). It's been many months in the works and we are finally here. I'm honoured to be one of six featured artists represented at this beautiful space for design professionals, manufacturers, buyers, and dealers. While it is a trade-only design centre, Circulera is also open to the public.
You'll find Circulera in Suite 112 of the Toronto International Design Centre:
c/o The International Centre
6900 Airport Road, Suite 207
Mississauga, ON L4V 1E8
FREE PARKING
CIRCULERA
Monday to Friday
10:00 am – 4:00 pm
Or by appointment.
(905) 678-4401
Hello@circulera.ca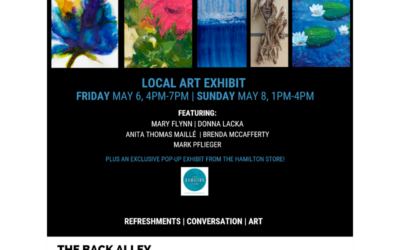 I'm very happy to be participating in an exhibition at The Back Alley Gallery with some fabulous artists and The Hamilton Store. There will also be refreshments, door prizes and buyers' bonus gifts (courtesy of The Hamilton Store). Come by to visit this unique gallery in Hamilton on Mother's Day weekend May 6 & May 8, 2022 and you're in for a treat.
If you need more information about my work or are interested in having me create something special for you, let's chat!
Canadian Artist
Anita Thomas
Artist/designer